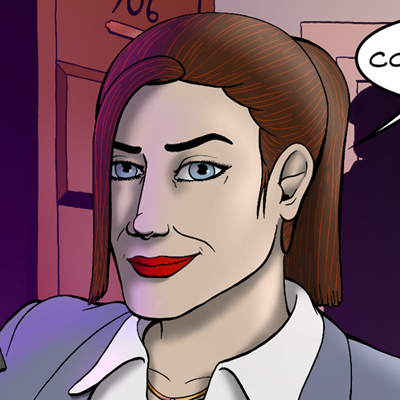 Special Agent Kingsley
Special Agent Kingsley is not well liked by her fellow agents. It's not because she has a better arrest record or more counts of disciplinary action than anyone else, it's because she can be manipulative and always seems to know what you're thinking. It's creepy. It doesn't help that she keeps people at a distance. But her childhood was... unique, so she just doesn't know how to connect with people without seeming crazy.
Nikki Kingsley's parents killed each other when she was just a baby. They had been driven to jealous rage by a drifter that had entered their lives. That drifter stole Nikki up and raised her. She came know this drifter, as her father--and also The Devil. He taught her how to read people's bodies to know what they're thinking. He showed her how to use this to manipulate them. He educated her in the ways of mischief and combat. As a result she was kicked out of some of the finest Catholic Schools in the Midwest. When she was fifteen she ran away. Although her father was the "funnest dad ever" when she was a kid, as she matured she realized the evil he truly was. On her travels, she eventually hit rock bottom but found herself and dedicated her life to using her abilities to help people. She studied hard and became an FBI agent, but still she struggles to hear the better angels of her nature over the roar of the devil within her.
Special Agent Kingsley begins the story investigating a series of grizzly murders. She takes advantage of the help of Professor Stewart, expert in ancient mesopotamian languages, to translate the doomsday verses written at the scene. Her unique childhood gives her the insight to realize that these murders are not some crackpot, but rather The Beast making his first moves towards armageddon.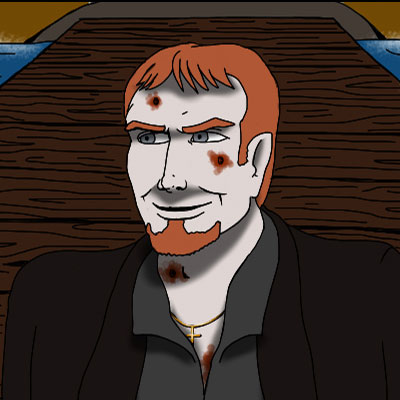 Caster (aka The Trickster)
Most Gods are known by many names in many languages and cultures, but none more than the Trickster. He gets around and meets everyone. He plays games with Mortals and Immortals alike. The Greeks called him Prometheus and told many stories of his exploits tricking Zeus while helping Mortals. The Hebrews called him the Devil and thought he was the source of wickedness. When you meet him, he likely would introduce himself as Caster or some variation like Kostarov, Cazzarini, or Kazterburg. Is he good or evil? Depends on your perspective, but he would tell you that he offers a great service to the universe. That he is the chaos that drives innovation or the conflict that prevents stagnation. He can take any form and see deep into your soul. He can be whatever you want him to be. To Nikki Kingsley, he was a father. But was she a daughter to him, or just pawn in another one of his games.
During The Purge, the Trickster helped the old Gods seek Lucifer's protection in the Underworld. For this, the last of the Titan's, Hecate, will forever feel kinship with him even though she knows his motives were not altruistic. Hecate has has once again attempted to forge an alignance with the Trickster to stop The Beast from destroying the world—but can she trust him?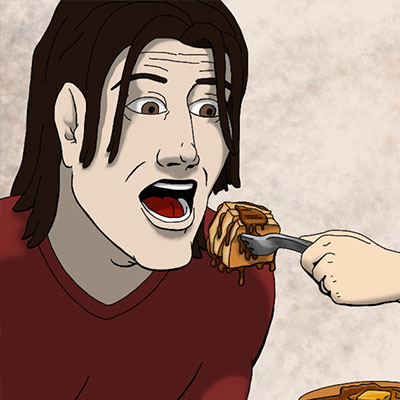 Dan Englemann (aka The Beast)
Born and raised in Seattle, WA, Dan had a particularly uneventful, middle-class childhood which lead to a mostly boring adult life as a programmer. The only thing that stands out about him is his unusually perfect marriage with Claire. Until, that is, the day he realizes that he is the earthly descendent of the Archangel Lucifer when he is suddenly flooded with new memories and powers. His psyche becomes a fragmented scramble of Lucifer and himself. Dan maintains primary control, but increasing he doubts this as he gives into to his darker instincts and rationalizations. He knows not to trust The Devil, but Dan when needs answers about Lucifer's hidden agenda, he is forced to.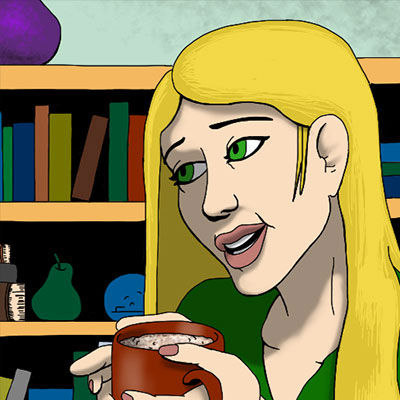 Claire Jensen-Englemann
Claire is a soft-spoken Librarian, originally from a small town north of Duluth, MN. She is a vegan and volunteer at her local animal shelter. Her compassion, love and goodness will be tested as she struggles to keep her husband, Dan, from losing himself to darkness. The Devil warned her that only their perfect love could keep Dan from becoming Lucifer and that only she could stop the Apocalypse. But will her focus on her Husband's descent into evil blind her to her own?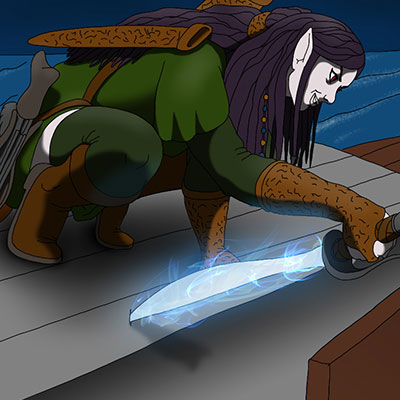 Hecate
Last of the Immortal Titans, Hecate defends our world from the dangerous forces of Gods, Angels and Demons that lie beyond our world. She accepted this mission from her mentor, the Titan Gaia, to protect The Tree of Life which grows hidden somewhere on Earth. Hecate is lord of the realm, Khthon, where life and death meet. It is the world between ours and the Underworld. It is a world of witchcraft and necromancy. She carries the first Pyrkovis, sword of flame, that was created by the Titans to destroy Kaos and Kosmos but was later copied to give Angels weapons to kill Immortals. When she discovers that Lucifer has been born as flesh on Earth, The Beast, her worst fears are realized. Lucifer is an evil to powerful for her to stop. She rallies the few remaining Immortals that dwell on Earth, including—against her better judgement—The Devil.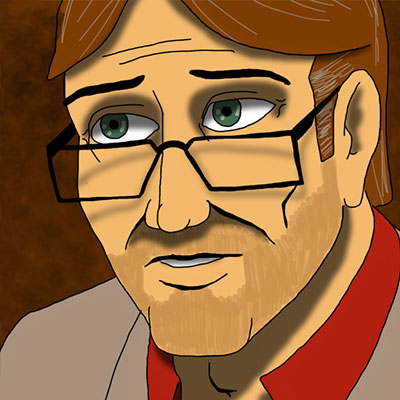 Professor Thomas Stewart
He became a friend of the Chicago Police Dept. ever since he helped them solve a series of murders where the killer had left clues in ancient Greek. Subsequently, he has been asked to translate on several cases. He is fluent in 7 modern languages, proficient in 11 others, and literate in many ancient languages including Latin, Greek, Egyptian and Sumerian. He earned a B.A. in anthropology from Illinois state and a Masters in Linguistics from Northwestern. He's the very portrait of the stumbling, nerdy professor. When he is brought on to a crime scene to translate ancient text written in blood, he meets Special Agent Kingsley and quickly falls for her. As a man who repeated finds himself in relationships with women with daddy issues, Stewart may have hit the jackpot with Kingsley. His rational world will be torn open as this case becomes supernatural, especially when he meets Kingsley's father, The Devil.